How To Activate OCBC ATM Card
Once you received your OCBC ATM card, you will need to activate the chip before first use.
The card is blocked by default for security reasons.
There are 4 ways to activate your new ATM card, choose one that is most convenient for you.
Activate OCBC ATM Card Via Online Banking
Login to Online Banking
Go to 'Customer service' tab
Click on 'Activate ATM card'
Follow on-screen instructions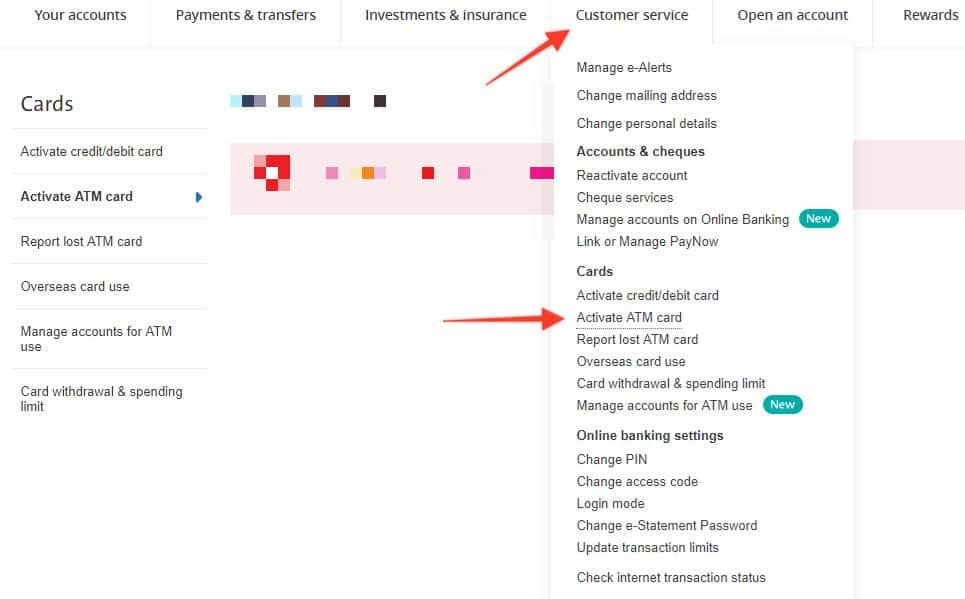 Activate OCBC ATM Card Via Mobile App
On the login screen, go to next screen
Select 'SMS Assist'
Select 'Activate my new card'
Follow on-screen instructions
Activate OCBC ATM Card Via SMS
SMS to 72323 (If overseas, please SMS to +65 9327 2323)
AEC <space> NRIC/Passport no. <space> Last 4 digits of ATM card number
Activate OCBC ATM Card Via Branch