How To Cancel GIRO Payment POSB/DBS
Take a look at your GIRO arrangement list, you might be very surprised that you have a very long list.
It is good to go through the list and terminate GIRO arrangements that are no longer effective.
How To Cancel GIRO Payment POSB/DBS using iBanking
Login to POSB iBanking
Go to "Pay" -> Click "More Payment Services"
Under "Manage Payments & GIRO" column -> Click Delete GIRO Arrangement
Input OTP if prompted
Select "For all my Accounts"
Click Next
Select the Billing Organisation for deletion

You may also input the Effective Termination Date

Click Next
Verify the details are correct
Click Submit
Transaction completed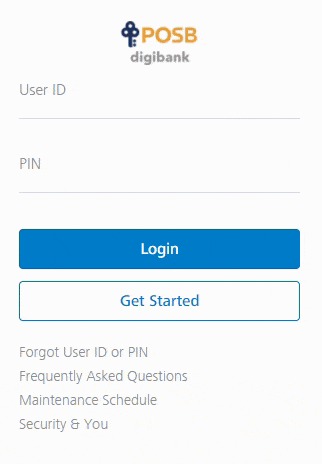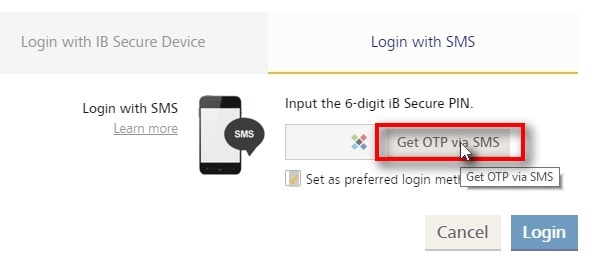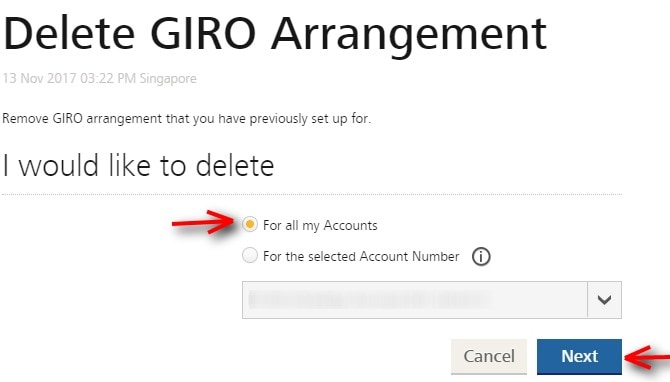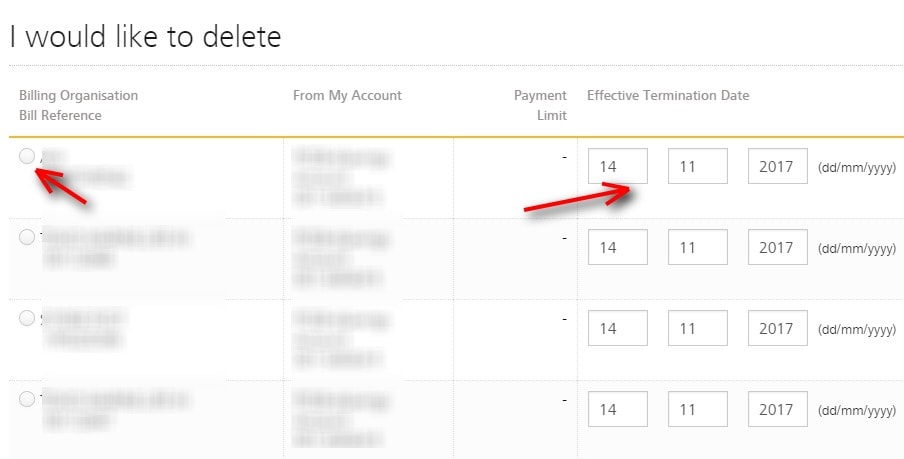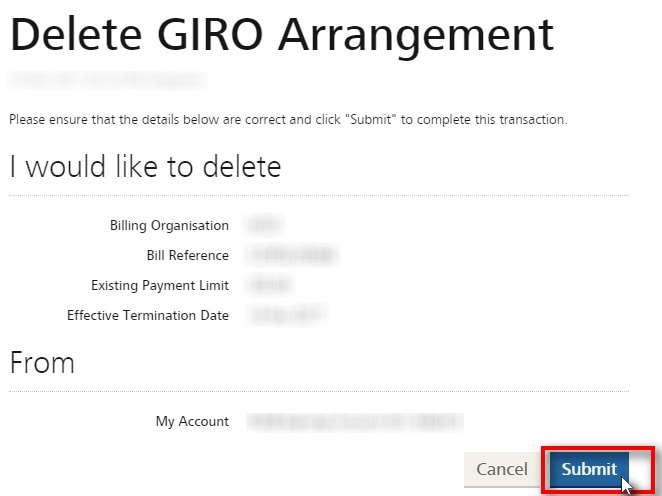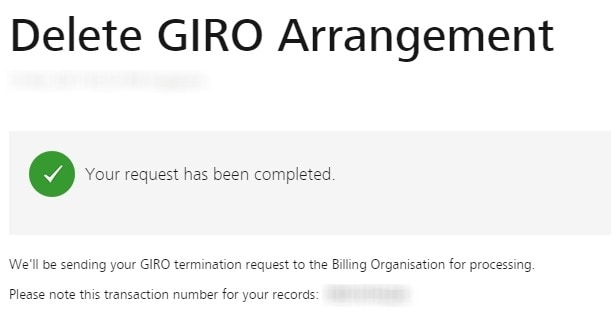 I hope this article helped you learn how to cancel and stop GIRO payments in POSB/DBS.