How To Change OCBC Credit Card Limit
Looking to change your OCBC bank credit card limit?
You can change your OCBC credit card limit with a
Permanent credit limit increase
Temporary credit limit increase
The maximum credit limit is dependent on your annual income.
Maximum total credit limit:
For annual income of S$30,000 – S$119,999, up to 4x your monthly income
For annual income of S$120,000 and above, up to 6x your monthly income
Do note in order for your credit limit to be approved, your current monthly and annual income has to be higher than the monthly and annual income in the bank's record.
Permanent Credit Limit Increase
Download the credit limit review form.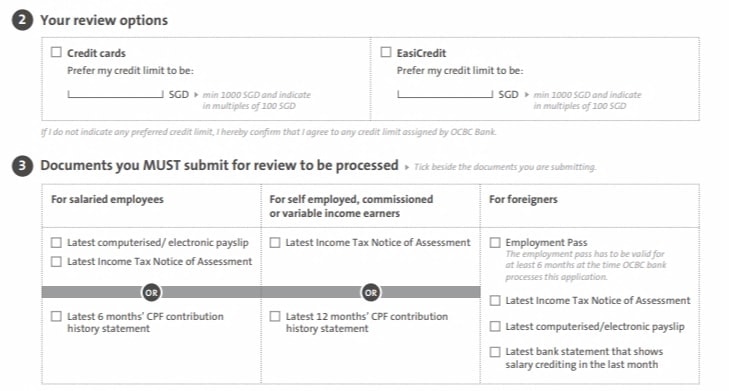 Fill in your
Personal particulars
Preferred credit card limit
Choose supporting income documents
Mail the form and supporting income documents or fax them to 68307917
Temporary credit limit increase
You can request for a temporary credit limit increase if you need it for the following purposes:
Travel
Wedding banquets
Hospitalisation
Medical
Funeral purposes
Call hotline: 6363 3333 to speak with OCBC customer service officer.