How To Check OCBC Credit Card Bill
This is a guide on how to check OCBC credit card bill with internet banking.
When it comes to bills, be a meticulous person.
Always check your OCBC credit card bill before you pay them (before the due date).
There are lots of credit card fraud, so make sure the transactions listed in the bill are made by you.
How To  Check OCBC Credit Card Bill with iBanking
Login to OCBC internet Banking

Enter "Access code" & "PIN"
Click "Login"
What You Have Spent

Under the "Credit cards" section, you can see how much you have spent on each credit card and the total spent on all your cards.
For more details:

Click on the credit card name
Click on "Details / Transactions"
Select Current Statement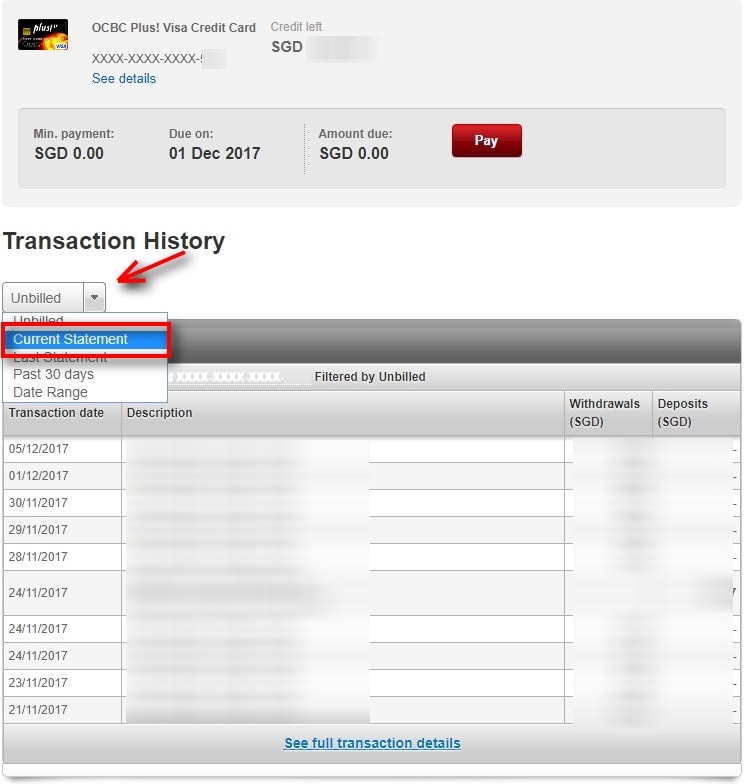 At the dropdown box under Transaction History, select "Current Statement"
Enter One-time password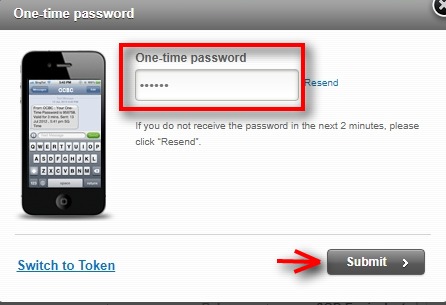 Key in OTP when prompted
Click Submit
Check OCBC Credit Card Bill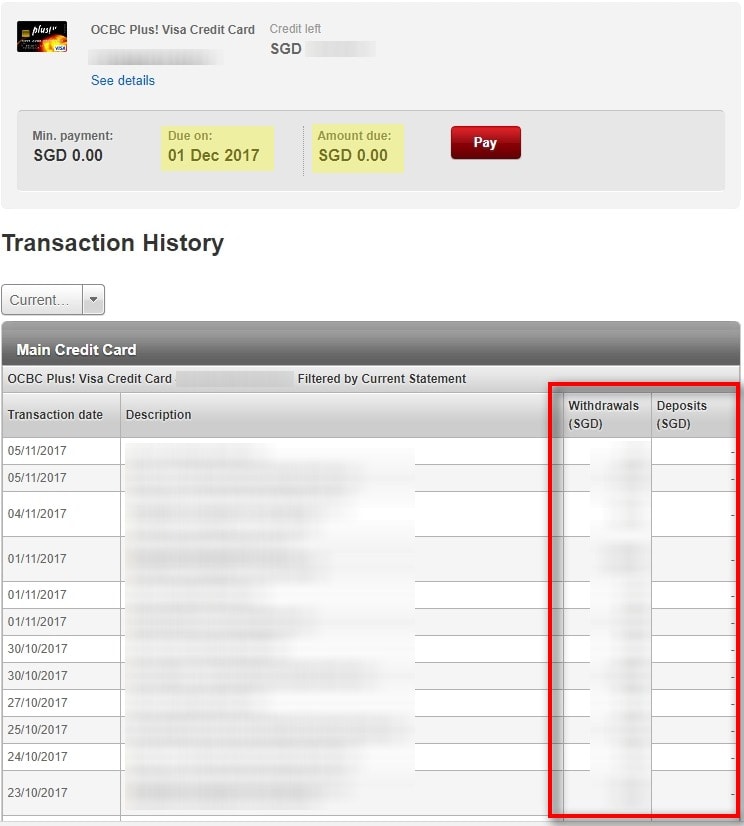 You can check the items that are charged to the card for the current statement.
You can also see the Amount Due and Due Date for payment.
I hope this article helped you learn how to check your OCBC credit card bill. You may also want to see our guide on checking your OCBC balance.