How To Set Up GIRO Payment With OCBC
Setting up GIRO is an easy way to pay your bills.
No more missed bills!
This guide shows you how to set up GIRO payment with OCBC.
Set Up GIRO With OCBC Internet Banking
Internet Banking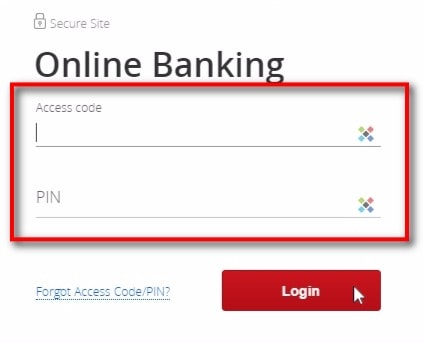 GIRO Services
Go to "Payments & transfers"

Click on "GIRO Services "
Set Up Your GIRO Payments
Under "Set up" column

Click on the "Set up" link
One Time Password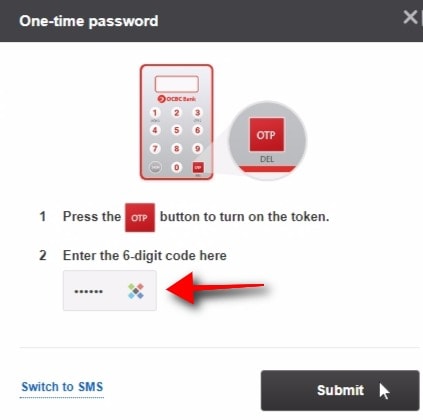 Enter your OTP when prompted
Click Submit
Enter GIRO Information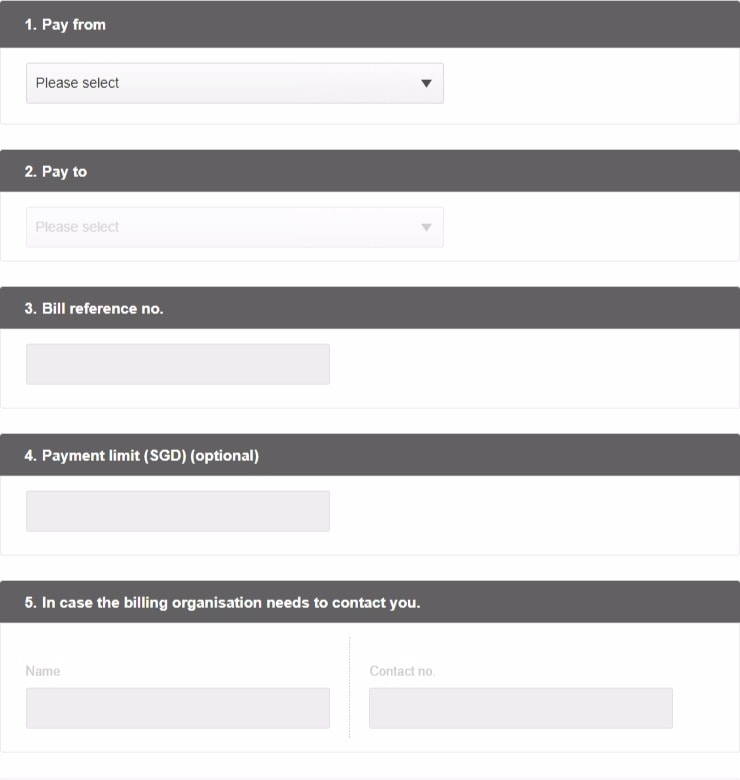 Pay from

Select an account to pay from

Pay to

Select a billing organization

Bill reference no.
Payment limit
Contact Info

Enter name and contact no.
Terms and Conditions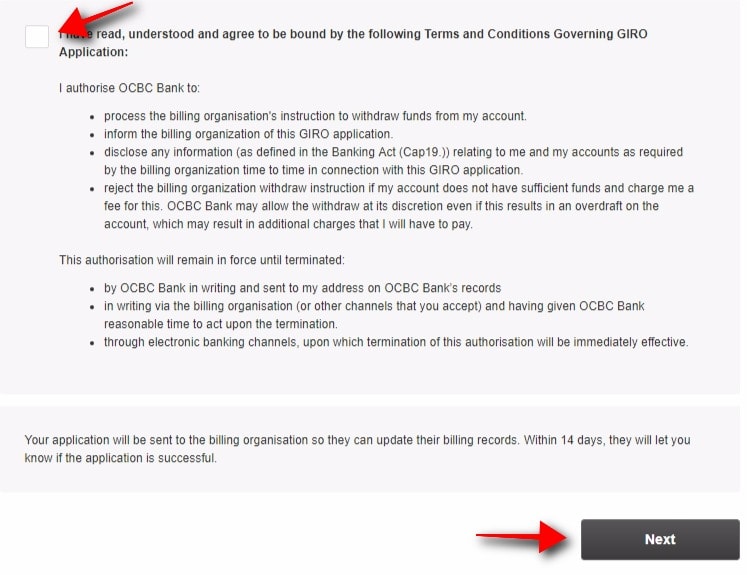 Tick the agreement box
Click "Next"
Note: Within 14 days, the billing organization will let you know if the GIRO application is successful. Keep paying your bills until you receive confirmation from them.