[Get S$68 Cash Incentive] Sign Up Joint POSB My Account With Child
POSB My Account is a savings account for your child where they can save their own money.
There is no minimum age or minimum balance for opening the account and you get a free S$1 gift deposit! (for children under 21 years old)

As your child grows, they are able to utilize more services such as linking My Account with Smart Buddy to pay for purchases in the school canteen and bookshops, and also use Paylah! for out-of-school purchases when they are old enough to carry a smartphone.
You will be happy to know that is there also no coin deposit fee when they deposit their coins from their piggy bank (Waiver is limited to the first 1000 pieces per calendar month at the coin deposit machine until the child turns 16 years old.).
Do note that POSB My Account is opened as a joint account.
Promotion 🚨
Get S$68 cash incentive when you open a new joint account with your child online and register them for PayNow.
Account to open online: Joint-Alternate My Account with your Child
Conditions to fulfill:
(i) Open a joint-alternate My Account with your child account online via DBS/POSB website AND
(ii) Register the child's NRIC for PayNow online, to the newly opened joint-alternate account within the promotion period
Reward: S$68 cash credited to the newly opened account by 31 March 2023
Note: You (the parent) need to be an existing DBS/POSB customer but do not have an existing DBS/POSB joint-alternate account with the child who is below 16 years old, at the time of making the application for a New Account. Both parent and child must be Singaporean or Permanent Resident.
Promo Until 31 Jan 2023.
How To Sign Up For Joint POSB My Account With Child
Step 1: Access the POSB My Account page
Go to POSB website > Bank > Accounts > For Kids > My Account
Step 2: Click on Apply with Singpass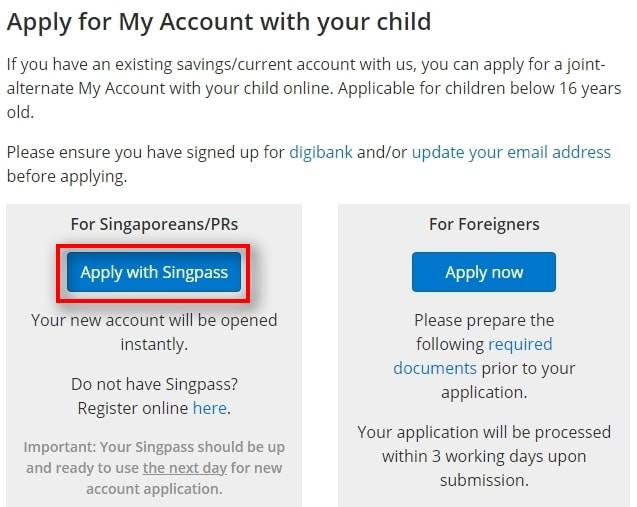 Step 3: Log in with your User ID and PIN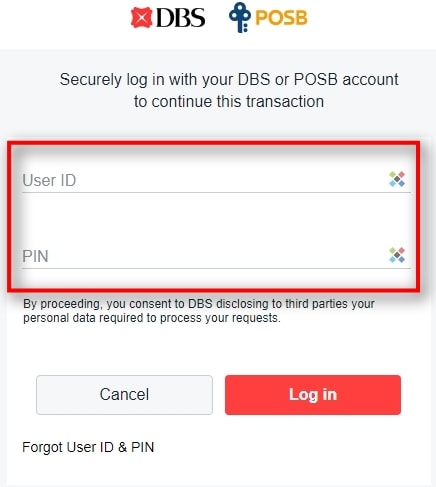 Step 4: Click Apply now
Step 5: Fill in personal particulars
Fill in particulars of yourself and your child and click Next
Step 6: Upload your child's document
Upload your child's document and click Next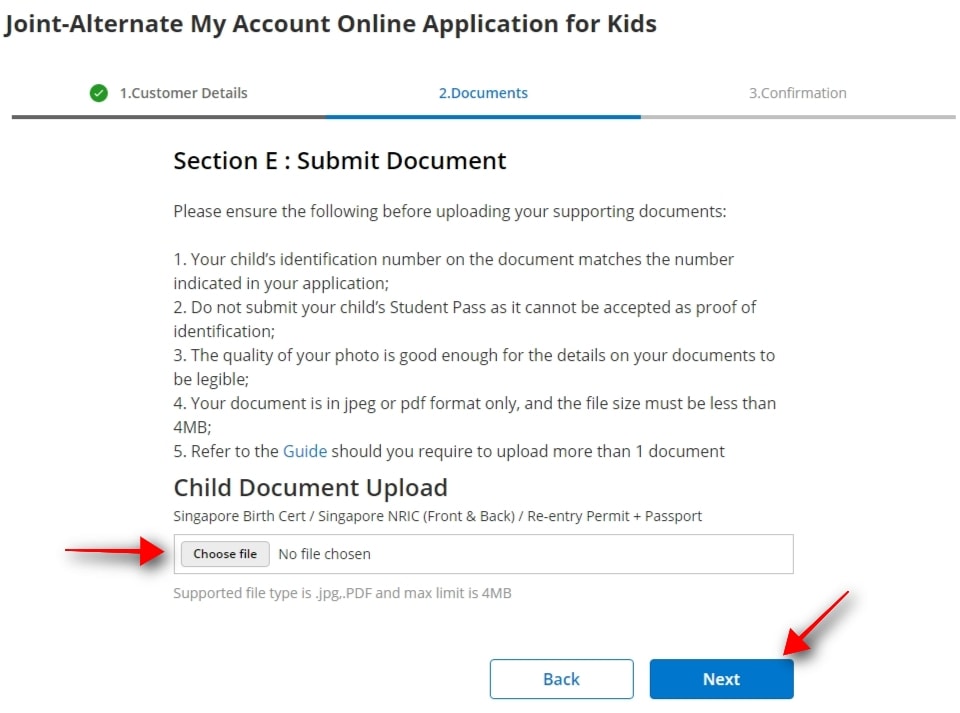 Step 7: Verify all the details
Verify all the details are correct, tick the agreement checkbox, click Next
Step 8: Application submitted!
Check out POSB website for more details.