How To Transfer Money From POSB/DBS To Other Bank Accounts
When splitting of bills after a gathering or buying stuff online, it is common to do a bank transfer from your POSB/DBS account to another local bank account (such as OCBC, HSBC, Maybank, UOB etc).
With iBanking, it is easy to do a fund transfer to these local banks.
The fastest way to transfer money between banks is to use FAST (Fast And Secure Transfers), the money is usually transferred immediately.
How To Transfer Money From POSB/DBS To Other Banks using iBanking
Login to POSB/DBS internet banking
Go to "Transfer" -> Click "To Other Bank Account (FAST)"
Input OTP if prompted
Under "To" section:

Paying To -> Select from the drop-down list or "Add New or Select Existing Recipient"
Recipient's Name -> Input a name for the recipient
Recipient's Bank -> Select the intended bank from the dropdown list
Recipient's Account -> Input recipient's account number
My Initials ->Input your name

Under "From" section:

From Account -> Select your account you wanted to transfer from
Transfer Amount -> Input an amount you needed to transfer over
Purpose of Transfer -> Select a purpose
Comments for Recipient -> Input some comments

Click Next
Verify transfer details are correct and input iB Secure PIN if it is a new recepient
Click Submit
Transaction completed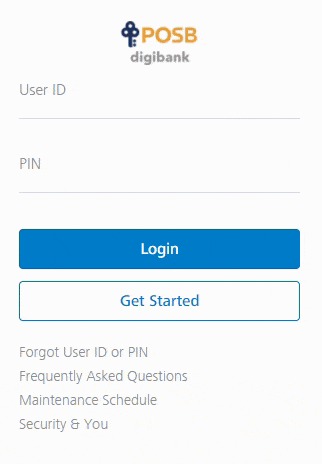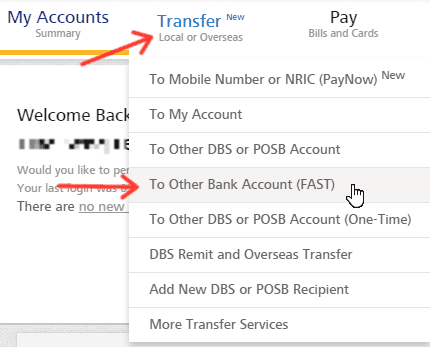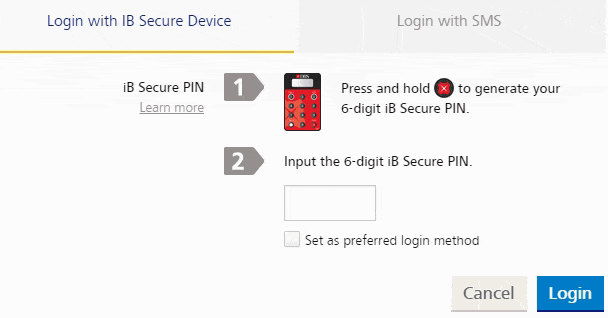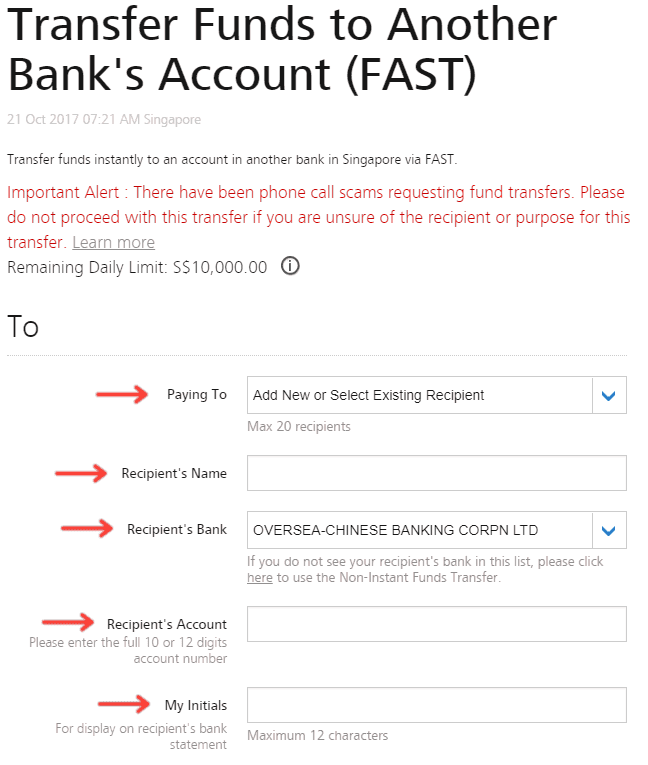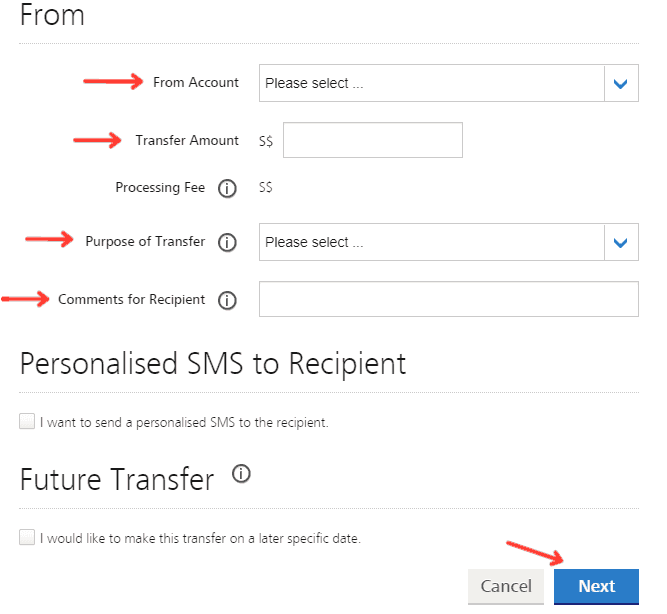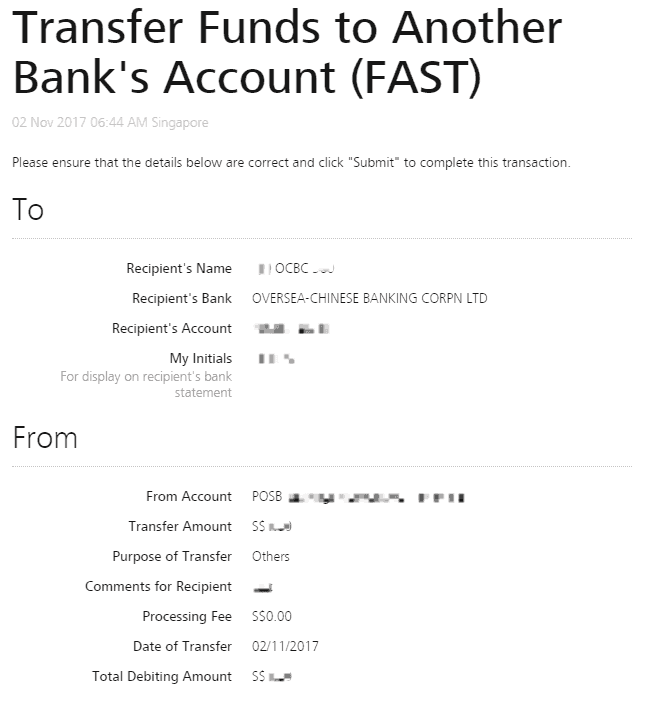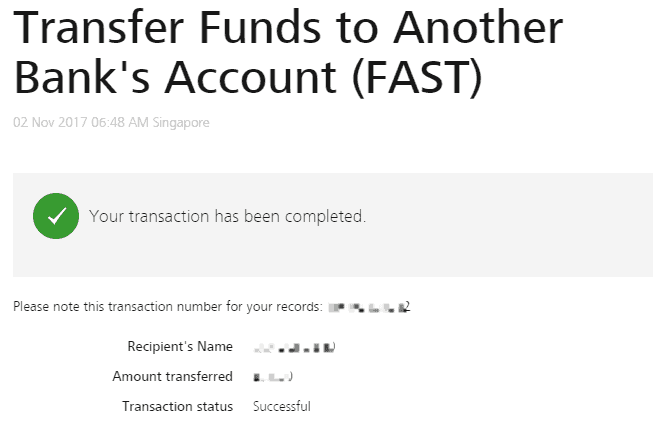 I hope this article helped you learn how to transfer money from POSB/DBS to other bank accounts. You may also want to see our guide on transferring money to other POSB/DBS accounts.