How To Deposit Cheque In Singapore
Do you like to receive cheques? I sure do! It means money is coming into my bank account.
But, how to deposit cheque?
I always forget what to write on the reverse side of the cheque every time I want to drop cheque.
With this article on hand, it will be easy to bank-in cheque to your bank account quickly.
Check the Bank Cheque Issued
First thing first: Check the following details are filled in correctly:
Double cross at the top left-hand corner of the cheque (means: cheque not meant to be encashed)
Cross out the word "BEARER" (means: it's meant for an intended party stated on the "Pay" line)
Your full name as per bank record on the "Pay" line
"Date" boxes are filled up (cannot be a future date)
The amount in words and figures tally
"Signature line" is signed
Any amendments are counter-signed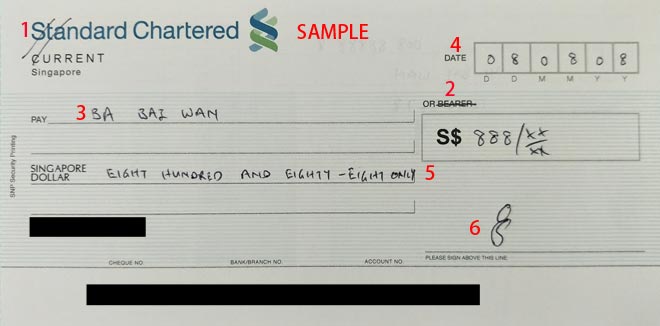 Information Needed For Cheque Deposit
Provide your bank details on the back of the cheque:
Your Full name as per Bank's records
Bank account number
Contact number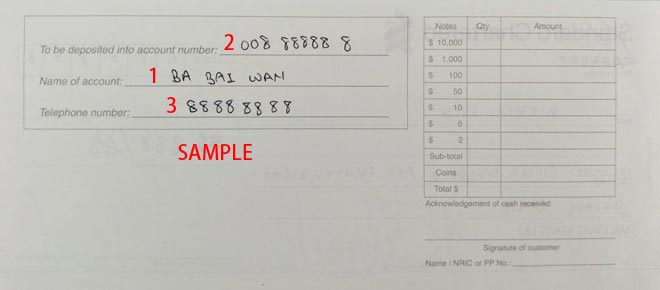 How To Deposit Cheque
After you have checked the cheque details and filled in your own bank details,
You can:
Drop cheque at the Quick Cheque Deposit Box (QCD). These collection boxes are available at the banks' branches in Singapore.
POSB/DBS also have Quick Cheque Deposit Machine (QCM) for their customers
Also read: How long for bank cheque clearance
Where To Deposit Cheque: Banks Branch Locator