How To Change DBS/POSB ATM Withdrawal Limit
Ever need to withdraw cash now and it's a big amount? Bigger than what you normally do from the ATM.
You will need to change the DBS/POSB ATM withdrawal limit.
What is DBS/POSB daily withdrawal limit?
The DBS/POSB ATM withdrawal limit is S$2000 (default daily limit).
Any amount above the default daily limit will result in a failed transaction.
With iBanking, you can change the daily withdrawal limit for ATM cash withdrawal and set it to your preferred amount.
The ATM maximum withdrawal limit is S$5000 and the minimum limit is S$500 per day.
How To Change Withdrawal Limit (POSB/DBS) Using iBanking
You can decrease or increase the ATM withdrawal limit by following these steps:
– Login to your DBS/POSB Internet Banking platform.
Go to "Cards"
Click on "Change ATM Card Limit"
Choose the ATM Card Number you want to change the limit for
Tick the box for "ATM Cash Withdrawal Limit"
You can change the limit amount to either of the following value: (maximum) $5000 / $3000 / $2000 / $1000 / (minimum) $500
Tick the agreement box
Click "Next"
Very your information and click "Submit"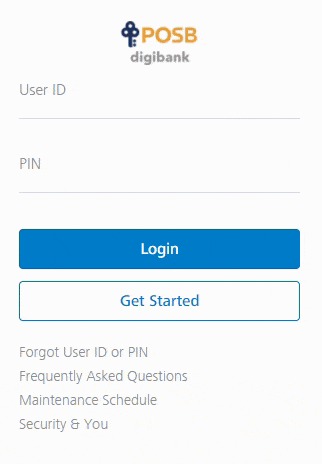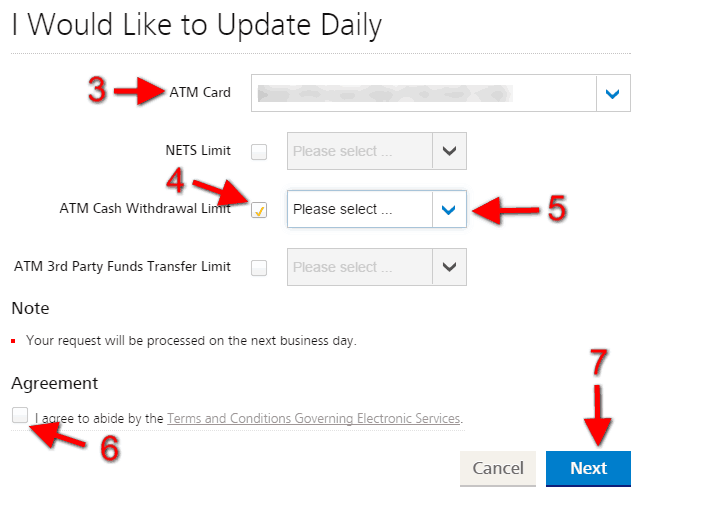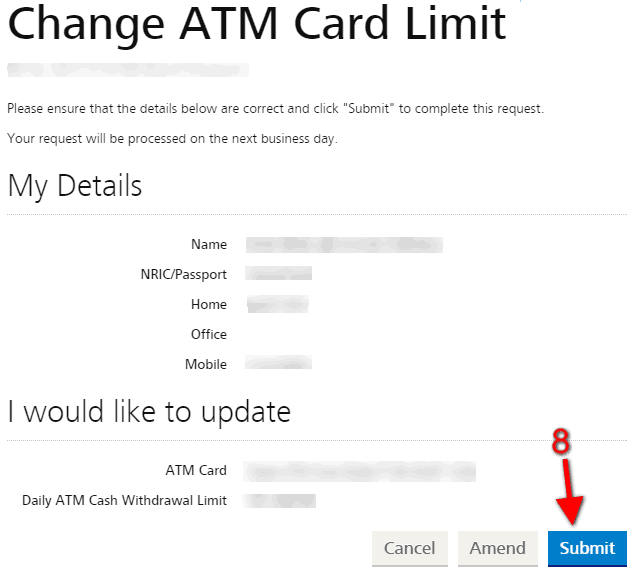 I hope this article helped you learn how to increase DBS/POSB ATM withdrawal limit. You can also increase "NETS Limit" and "ATM 3rd Party Funds Transfer Limit" using the steps above.
You may also want to see our guide on how to change the transfer limit.