How To Change OCBC Daily Transfer Limit
The default daily transfer limit for OCBC is $5000. If you need to transfer $5001, you will need to increase the daily transfer limit to a higher value.
However, you can also change it to a lower value if you feel that it is too high.
You can change:
eNets limit
Fast transfer limit
How To Change Transfer Limit In OCBC using iBanking
Login to OCBC internet Banking

Enter "Access code" & "PIN"
Click "Login"
Click on "Update transaction limits"
Go to "Customer service"
Click on "Update transaction limits"
Enter OTP
Key in the One-time password when prompted
Click "Submit"
Update of Transaction Limit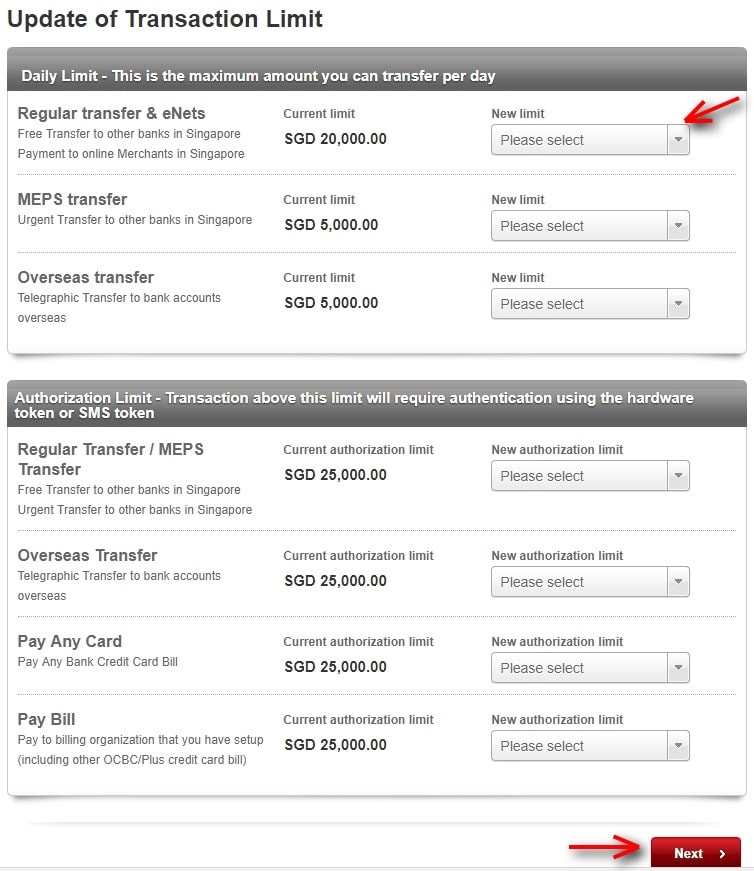 Click on the drop-down box to select a new transfer limit
Click "Next"
Verify New Limits Selected

Verify that the New Limit selected is correct
Click "Submit"
Get 6-digit Code From Token
Follow the instruction to get the 6-digit code from OCBC token
Click "Submit"
Transaction Completed

I hope this article helped you learn how to change OCBC bank transfer limit online. You may also want to see our guide on updating phone number in OCBC.